Auto Leads Generation
In CRM app, under "Pipeline" > "Leads" page, Oxone automatically generate leads from channels, such as Emails, Live Chat and Website.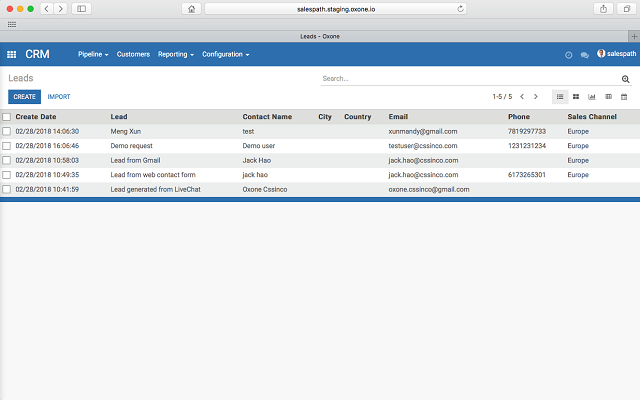 Take Website contact form page as an example:
1.Click on Grid icon on the very top left corner of the page, and go to Website App.
2.Click on "Go to Website" tab on the dashboard page, then click on "Contact Us" page.
3.After fill out the form and click on "Send" button, the leads has been auto generated as a lead in the "CRM app> Pipeline > Leads" page.
4.Click on "Website" dropdown on the top left corner, and go to CRM app to confirm and view the details of the lead.
Build the call-to-action form on website, and Oxone automatically converts your visitors into leads and capture their information into Odoo CRM.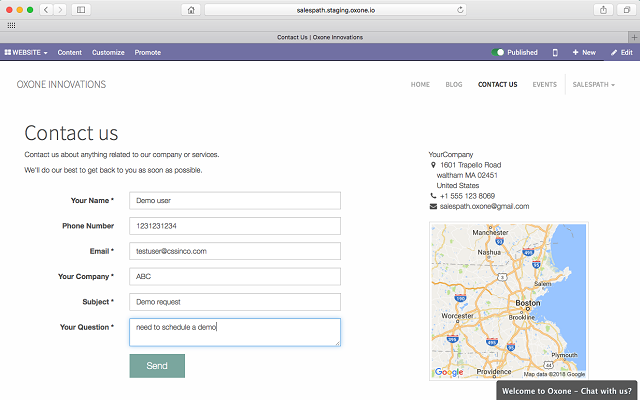 Try it Out?
Would like to try this feature in Oxone Sandbox?