CRM
Manage your pipeline from lead to Close
From the time they learn about a opportunity, until they close the deal, reps can customize the sales process easily by adding and change columns in pipeline. Kanban view makes overdue tasks stand out. Drag and drop opportunity cards to the next stages when you finished previous one.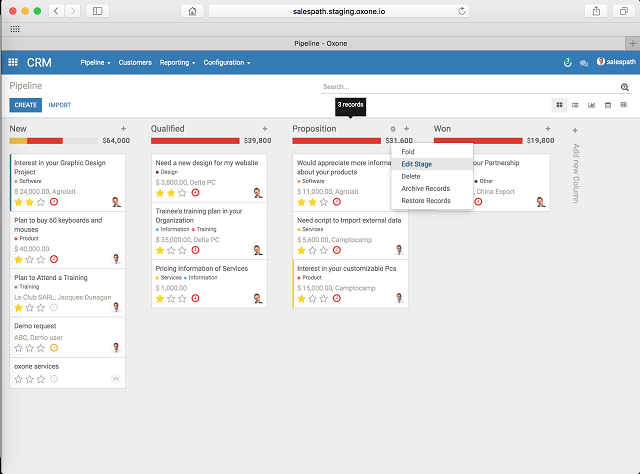 No more sticky notes, Oxone CRM app makes it easy to track every call, email and interaction. Reps can record everything that matters in CRM app.
Steps:
1.Click on any of the opportunity cards in the pipeline,
2.Click on "Edit" button to update details info of this opportunity,
3.Under the opportunity card, there are three buttons
a."Send message" - send direct message and attach file to lead as an email, the history will recorded as a history under the list after you click "Send".
b."Log note" - log notes for your internal purpose.
c."Schedule activity" - scheduling one or multiple activities for this lead, and when you finish one, "Mark Done" and log feedback.
4.You can also add or modify followers of this opportunity and track the history by using the two buttons to the right of the "Schedule activity" button.
5.When the opportunity qualified, you can click on "New Quotation" to create quotation and send out by email.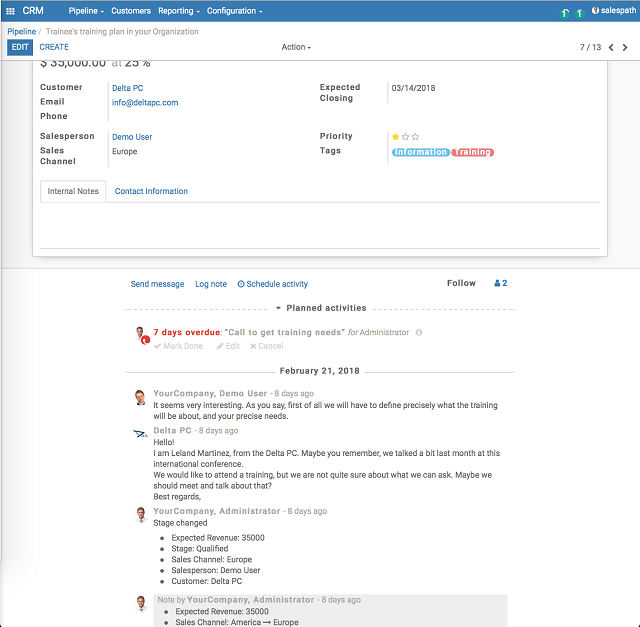 The robust reporting function in Oxone CRM app helps get the insights you need to make smarter decisions.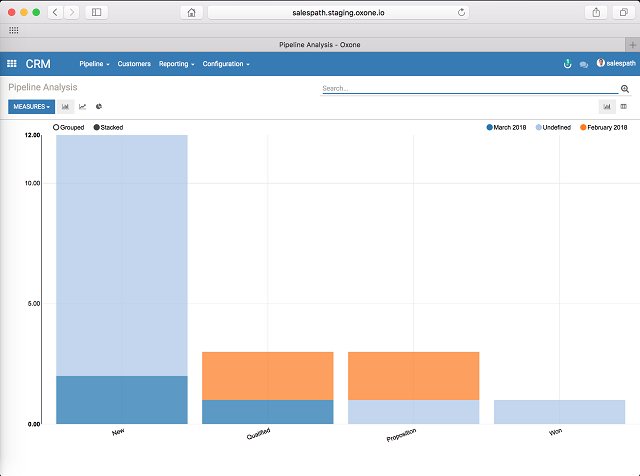 You can design and customize dashboards to get a picture of your business the way you want.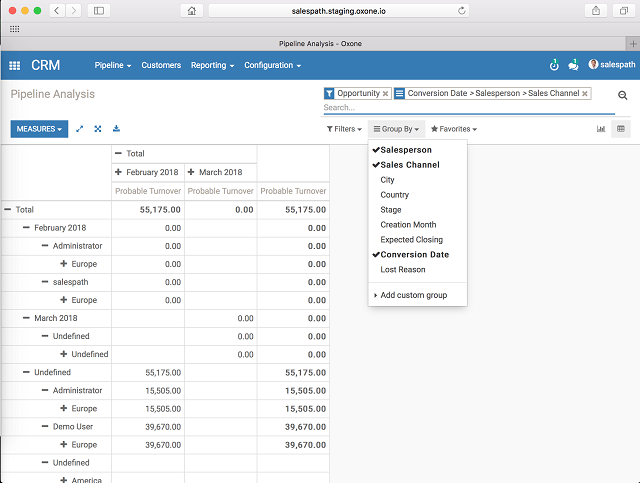 Try it Out?
Would like to try this feature in Oxone Sandbox?