Email Marketing
Design email templates with building block
Craft successful email campaigns that resonate with your prospects without any IT knowledge. Get total control over your email content and layout thanks to an intuitive and easy-to-use drag and drop building blocks.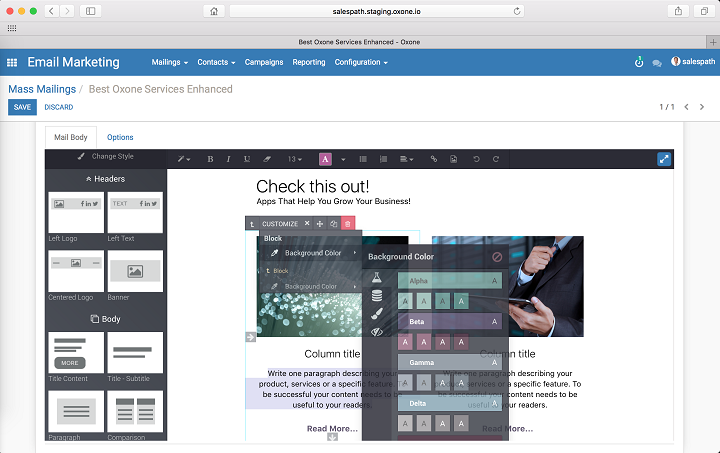 Mass Mailing with Segment
To optimize your results by sending email campaigns to targeted groups. Select leads, customers or any other group from your contacts list by country, by date and more.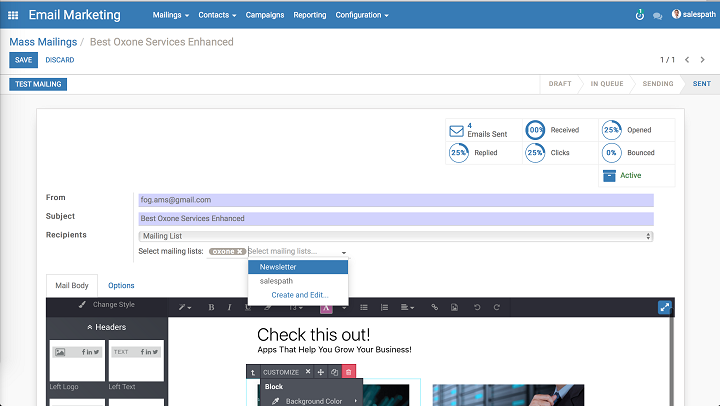 Track behavior and improve campaigns based on real-time stats
Get accurate and real-time statistics on every email sent out. Easily track your open rate, bounce rate, click-through rate, and improve your overall marketing strategy. Also, you can add a tracking code to the links within your email campaigns and get a complete view of the performance of each campaign on a dedicated dashboard with the Link Tracker function.

Try it Out?
Would like to try this feature in Oxone Sandbox?