Event Planner
Apart from digital marketing, hosting events always help you engage with your audience and get feedback efficiently. An all-in-one event management app covers all aspects of an Event Planner's job from event organization and ticket sales to visibility and promotion.
Steps:
1.Click on "CREATE" button on the top-left corner of the event app page, and fill out information of an event;
2.After "SAVE" it, you can click on "Confirm Event";
3.To edit the event front page, click on "Unpublished On Website" tag and go to front site.
4.By clicking on "Edit" button on the top-right corner, you are able to drag and drop building blocks into event page and edit text to enrich the content.
5.To publish the event front page, click to switch the toggle from "Unpublished" to "Published" on the top bar.
6.You can click on "Website" dropdown and click on "Events" to go back to Event App and review the "Expected attendees" information.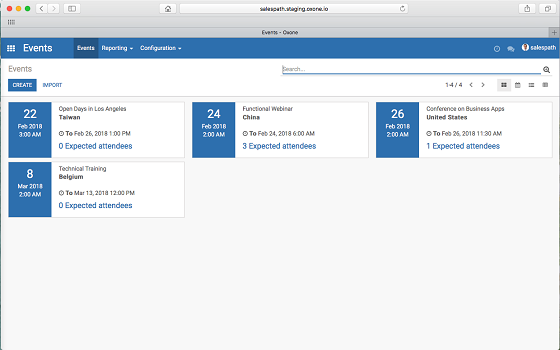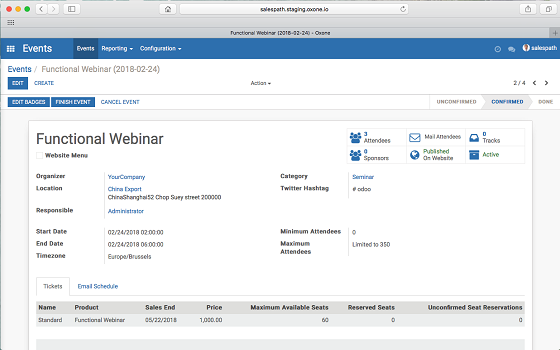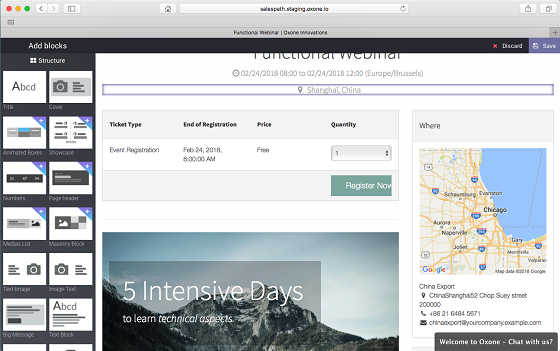 Try it Out?
Would like to try this feature in Oxone Sandbox?