Live Chat
With Live Chat app, you can establish a direct contact with your website visitors. A simple dialog box will be available on their screen and will allow them to get in touch with one of your sales representatives. This way, you can easily turn visitors into potential business opportunities.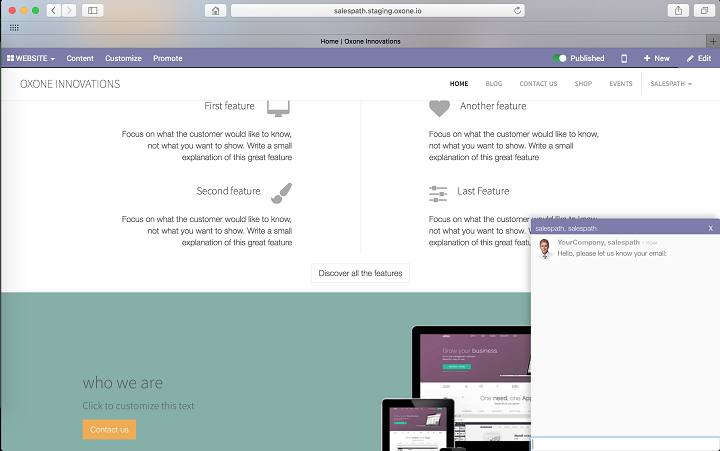 Steps:
1.Click on one of the channels in the Live Chat app;
2.Click on "Join Channel" under the name to join the channel, so that whenever a visitor go to your website, you are able to get notification and be the support specialist to chat with them;
3.In Operators section, you can add more users into this channel as a support specialists for this live chat channel.
4.You can also modify some preset interaction options in Options section;
5.Click on "Save" button.
6.One Live Chat app Channels page, you are able to check how many sessions happened, and by click on the sessions tab, you are able to see each details conversation history of the visitor talking session.
7.Under "Configuration" menu, sales reps can preset canned responses to speed up the communication.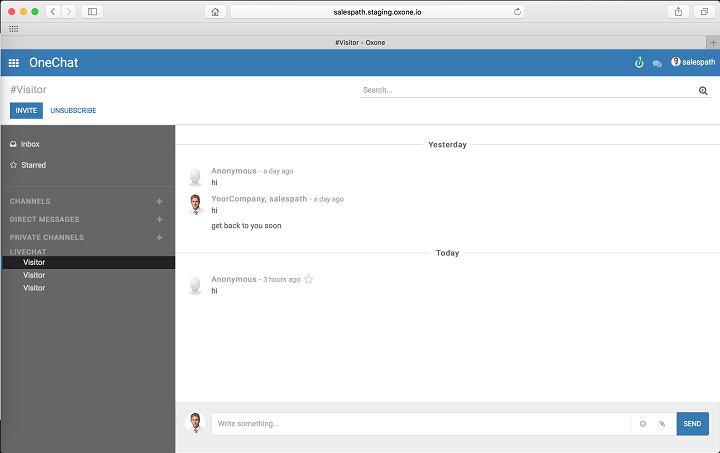 Try it Out?
Would like to try this feature in Oxone Sandbox?